Hackrate Secured
This is to certify that Hackrate has successfully completed the Pentest-as-a-Service for
XS Matrix Security Solutions Kft.
The Pentest-as-a-Service has been conducted in accordance with OWASP Testing Guide v4.
This cerificate is valid for 12 months and it can be validated by contacting Hackrate.
Testing period: 3/8/2022 - 3/9/2022
Result: No critical or high severity vulnerabilities were found during the retesting.

---
Balázs Pózner, CEO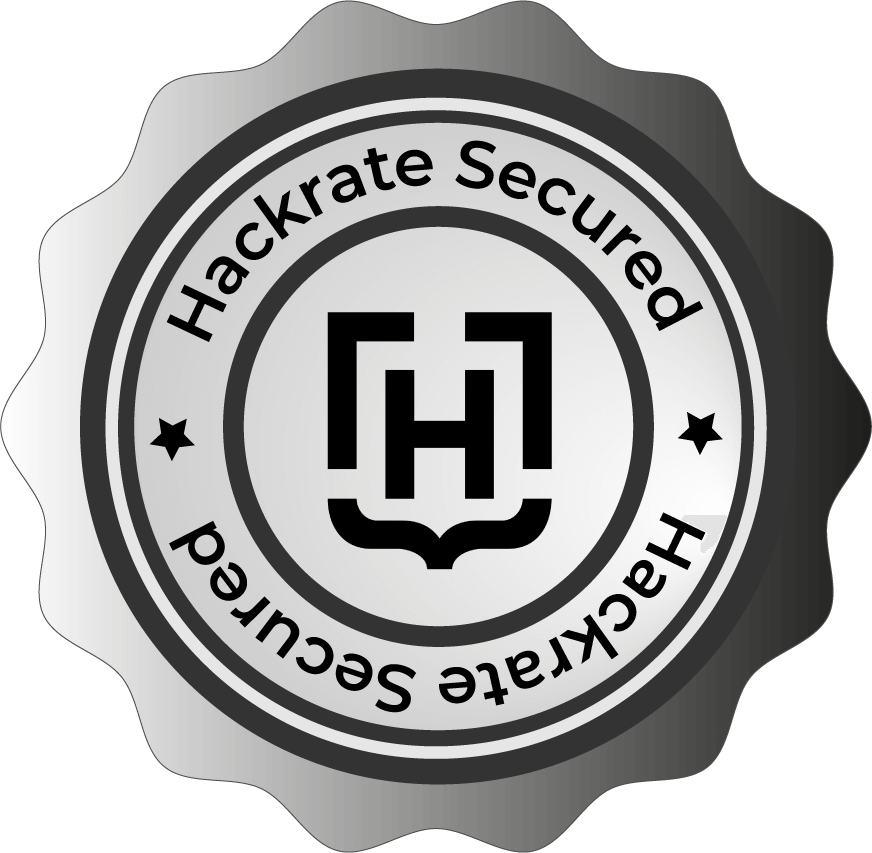 Certificate ID: 3908e57f-4aeb-484f-9dc2-dda13d0e1797
Disclaimer: Hackrate makes no warranty of any kind about the completeness of the security test. All company is responsible for the secure operation of all their IT systems.
Check out our platform at hckrt.com!
© Hackrate 2023